The world has changed - and we have a new view
Everyone needs care at some point in their lives. In the last few years, how and where that care is delivered has changed — and it will continue to change. Informed by a wealth of data and insights, we have a robust understanding of both consumers and specific sites of care, allowing us to provide practical, customized management solutions for our clients and the people they serve.
We understand that care is a journey. In the home, clinic, hospital or care community, we deliver support services that make the journey easier, more efficient, more visible and more personalized.
We bring highly specialized teams to deliver better outcomes wherever care is delivered. Our people leverage clinical, operational and discipline-specific expertise to deliver improved quality care for optimal impact, wherever it's needed. We understand how people feel about their care journey and what matters to them.
We leverage data and insights to inform care. Data helps us design and adjust our products to support care management and helps front-line teams understand the impact they have on improving care.
Our portfolio of products are adaptable and customizable to each care setting. Managing regulatory requirements can be a burden. Our people, products and processes adapt to local regulation, so clients have less to worry about.
A portfolio of products unique in its scope and scale
Adaptable and customizable to each care setting, our products deliver the outcomes clients need, while maintaining a person-centred approach. Each of our products is supported with technology and data solutions to drive efficiency and compliance.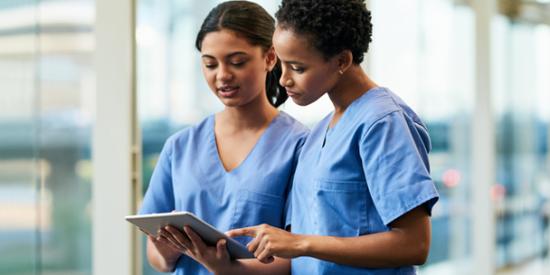 Consumer Experience
Arm your teams with the data you need to deliver human-centered care experiences. Our proactive and predictive engagement with consumers — a hospital patient, a care-home resident or a staff member — gives you deep insight that drives improved outcomes.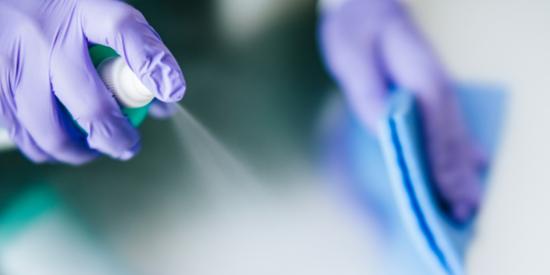 Infection Prevention
In today's environment, you need disinfection and decontamination processes proven to significantly reduce nosocomial infection rates. We reduce patient harm and improve outcomes across healthcare settings.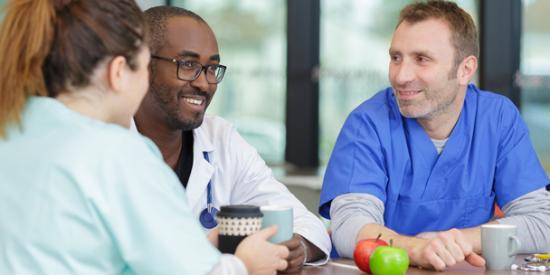 Hospitality
A resident sharing a meal with friends. A team member refueling during a shift. Your residents and staff deserve the latest menu trends, nutrition and rejuvenation. Blending specialized concepts and world-class brands we create memorable experiences which are the highlight of the day.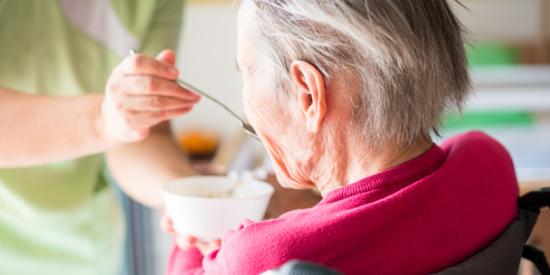 Clinical Nutrition
We partner with you to provide consumers with the nutrition they need. Driven by our clinical dietitians, our nutritional protocols give you confidence that people get the right nutrition, in a hospital, in a care community or at home.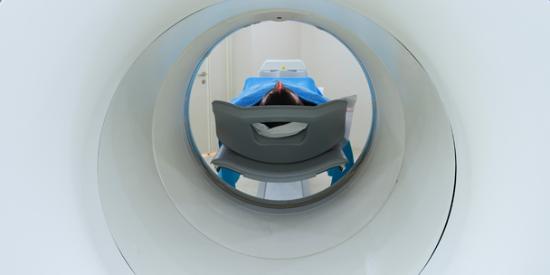 Healthcare Technology Management
Keep track of your assets, improve equipment uptime and availability at the same time as reducing total cost of ownership. We manage healthcare technology assets and infrastructure across the care continuum, from the most complex acute care setting to a patients' home.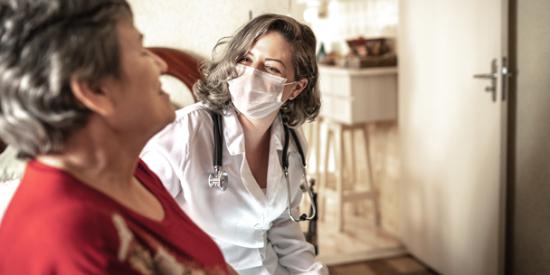 Home Care
The care you provide doesn't end when a person leaves your facility. We can extend care delivery with personal and nursing services for people in their own homes. From help with simple daily tasks to managing complex patients with multiple morbidities.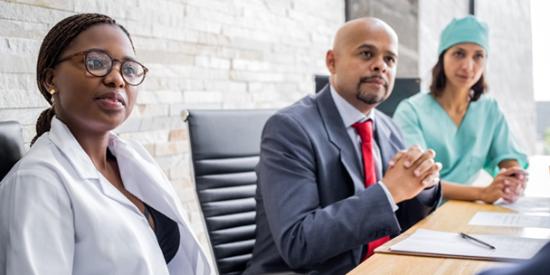 Procurement
Experience the benefits of purchasing power and strong distributor relationships no matter where you operate. We offer procurement and advice services that drive cost savings which maintain quality and ensure supply-chain integrity.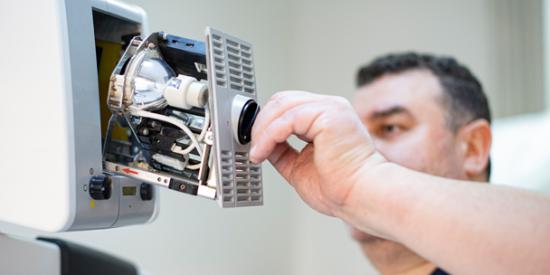 Healthcare Support Services
From transportation and logistics to engineering and contact centers to concierge services for caregivers and patients, we deliver a range of outsourced solutions to support the complexities of your environment, increase efficiency and improving quality of care.
Care where it matters most along the care continuum
Outsourced support services for each care environment, type of care and consumer group. Care in clinics and hospitals, residential and day care for older adults and those with behavioral, cognitive or physical impairment, care for people in their homes, and support for nurses, doctors and caregivers at work.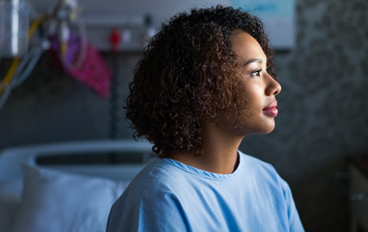 Short-term care
Long-term care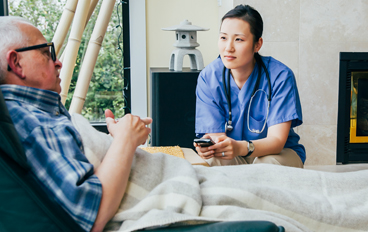 Home care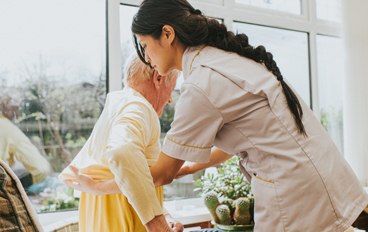 Care for caregivers
Case studies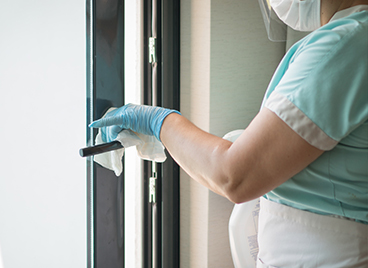 Reducing nosocomial infections
To reduce healthcare associated infection rates, we created a radically different approach to infection prevention, Protecta. Our approach significantly impacts healthcare-associated infections levels in healthcare facilities. When all hospital HAI data was analysed, we demonstrated a continual reduction in the incidence of healthcare-associated C. difficile after implementation of Protecta.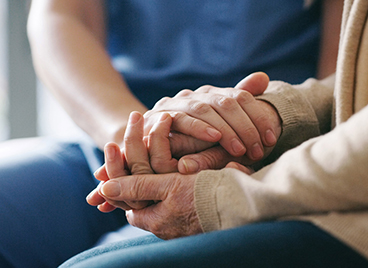 How and why the five-senses matter in aging
Sodexo partnered with the University of Ottawa's Life Research Institute to deepen our understanding of sensory impairment as people age. We set out to study the senses to ensure that our services have a real and lasting impact on residents around the world. This study inspired new thinking, from simple changes to technological innovations, to ensure we continually raise the level of care.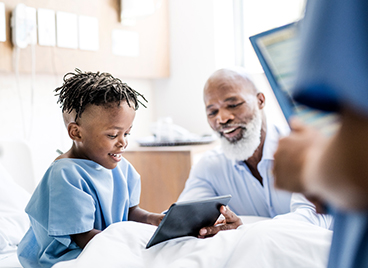 Better data powering better care
Arming healthcare staff with relevant patient insights demonstrably improves patient perception of care. Sodexo's proprietary Insights Platform, Experiencia unlocks a deeper understanding of each patient that informs care teams, allowing them to proactively address each patient's unique physical, social and emotional needs, ensuring that the care experience is individualized to each patient.
Re-thinking Dementia
Emerging research on dementia is changing the model for care and treatment, identifying new strategies for prevention, intervention and caregiving.
Our report, Re-thinking Dementia: Novel prevention strategies to better models of care, features conversations with seven experts—each of whom are contributing to changing how we think about caring for older adults and those living with dementia. Each expert's unique framework teaches how to develop practices, strategies, and supports that ensure a better culture of care from pre-diagnosis and early-stage interventions to improved quality of care for people living with advanced dementia.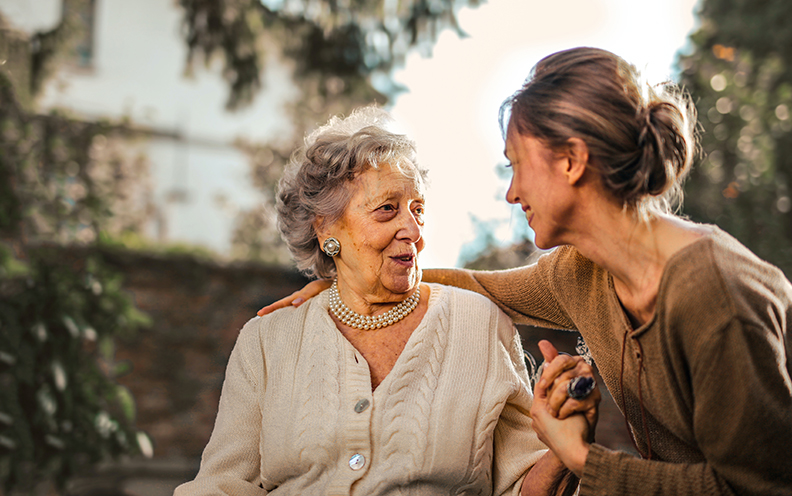 Caring is Core
Our team members share how they bring Sodexo's core values to life every day. It's a blend of science and care that leads to better patient and resident outcomes.
Previous slide
Next slide